Bob Koplar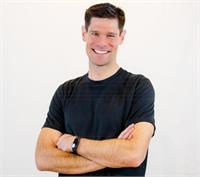 Bob is a recovering lawyer and astonishingly mediocre athlete. Bob discovered premium indoor cycling while living in New York, and gained a deep appreciation for its immense health benefits--turning Bob from a fat guy into a skinny guy. Alas, Bob gets bored easily and finds riding a bike in a dark room agonizing. This led Bob and his team to create Steel Wheels to ensure fitness would never be boring again.
Bob Koplar instructs the following:
Northern California Ride! This ride winds along the upper peninsula just across the Golden Gate bridge, starting in Marin Headlands and winding up along Highway 1, before making our way back down to the base of the
bridge.




From Brittany Spears to Niki Minaj and everywhere in between, this ride celebrates the biggest divas in pop over the last decade.