Carrie Cash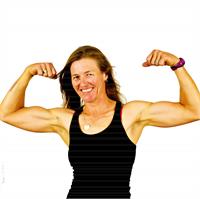 Carrie Cash has been a vital member of the cycling community for over a decade. She rides all around--often with her little Chihuahua (Javi) riding along in her backpack. From hitting the mountain bike trails to pushing it on a group road ride. Carrie seems to always have those legs spinning. Recently she received her IMBA (international Mountain Biking Association) Certification as a Level 1 guide/instructor. She also coaches new and experienced riders.
Carrie is incredibly passionate about the cycling community, she was even a co-founder of Team Revolution, an all levels women's cycling team. She is excited to be a part of the Steel Wheels Family--she loves introducing people to the joys of riding. On and off the bike, indoors and outdoors, you'll feel some of her contagious energy when you are around her. And in class, she'll push you to do your best--every time!
Carrie Cash instructs the following:
Northern California Ride! This ride winds along the upper peninsula just across the Golden Gate bridge, starting in Marin Headlands and winding up along Highway 1, before making our way back down to the base of the
bridge.




45 minute ride through sunny Southern California




From Brittany Spears to Niki Minaj and everywhere in between, this ride celebrates the biggest divas in pop over the last decade.




Wind around Oceanside cliffs on the most breathtaking road in the universe: The Pacific Coast Highway, Emphasis on hills with some sprint work mixed in.




Riding through the mountains of Arizona, Sedona and the Grand Canyon to some amazing 2002 music. Think Brittany, Justin and Daft Punk!